IHS Skills Acquisition Program
IHS Towers | _
Posted 17 Nov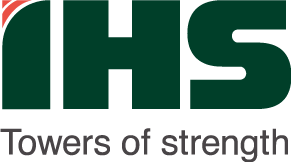 ---
Description
IHS Skills Acquisition Program (ISAP)
Founded in 2001 by the trio of Sam Darwish, William Saad and Mohamad Darwish, along with a strong team of telecoms sector engineers, IHS Towers is one of the largest owners, operators and developers of shared telecommunications infrastructure in the world by tower count, with more than 29,700 towers across markets in Sub-Saharan Africa (SSA), the Middle East & North Africa (MENA), and Latin America (LATAM).
In Nigeria, we are currently accepting applications from the highest calibre of early-career talent for the IHS Towers Skills Acquisition Program (ISAP).
About the Program
ISAP is an intensive 18 months program for young graduates to grow their careers with IHS Towers Nigeria.
ISAP is designed to impart trainees with the knowledge, skills and abilities to contribute in different roles to serving our customers and delivering the critical telecommunications infrastructure that drives the digital economy.
Trainees will be able to accelerate their personal and professional development through extensive learning experiences delivered by the IHS Academy and immersive job rotations across different teams in the business.
Requirements
Candidates must meet the below criteria to qualify for the programme
A First Class or Second Class Upper Bachelor's degree in any discipline relevant to your preferred Career Stream (see below).
Must have completed or been exempted from the National Youth Service Corps (NYSC).
Must not be older than 27 years old at the time of applying
---
Interested and qualified candidates should apply to their preferred Career Stream as provided below
Corporate & Commercial – For graduates of Engineering, Law, Mathematics, Statistics, Humanities, Social Sciences, or related disciplines. You will support or enable business operations & performance through roles in Commercial, Regulatory, Government Relations, Risk Management, HR, Internal Audit, Legal, and Supply Chain.
Technology & Innovation – For graduates of Engineering, Project Management, or Computer Science. You will help drive operational excellence and value-add on the frontline of our business
Finance – For graduates of Accounting, Banking & Finance, Economics, or related disciplines. You will contribute in diverse roles across our Finance teams, from financial planning and analysis to corporate accounting, regulatory and financial reporting, budget and forecast preparation, and development of internal control policies and procedures.
Analytics – For graduates of Computer Science, Engineering, Statistics, Applied Mathematics, or other disciplines. Must also have 3-4 years' demonstrable experience in applying relevant tools for data analytics, data modelling, data visualization, and reporting. You will put these skills to use in generating insights and supporting decision-making at different levels of the organization.

---
Additionally,
You will be required to demonstrate your ability to build and grow your talent through a selection process that includes cognitive ability testing and competency-based interviewing.

We believe that you are the future of our organization's leadership, so you will also have to demonstrate potential to attain greater and higher levels of responsibility through actions and decisions that are aligned with our core values: Be Bold, Customer Focus, Innovation, and Integrity.
We are fully committed to fostering a diverse and inclusive workforce. Therefore, we strongly encourage applications from women.
At IHS, we are building and sustaining the infrastructure that's powering digital connectivity across emerging markets. If you would like to join us on this exciting and transformative journey as a talented early-career professional.

To learn more about IHS Towers, visit our website Home - IHS Towers